Docente visionario con gran versatilidad que fusiona múltiples disciplinas de la música
¡El tercer episodio de Blowing in the wind!
¡Ya tenemos listo el cuarto podcast "Blowing in the Wind"! En esta ocasión nuestro invitado es Jeppe Rasmussen, diseñador de producto, profesor e inventor holandés.
Jeppe es el formador principal del "Club Maker" donde se enseña diseño, fabricación digital, programación, electrónica y cultura y habilidades maker en general.
También es profesor de soporte para las clases que el FabLab ofrece a alumnos de la universidad ESADE.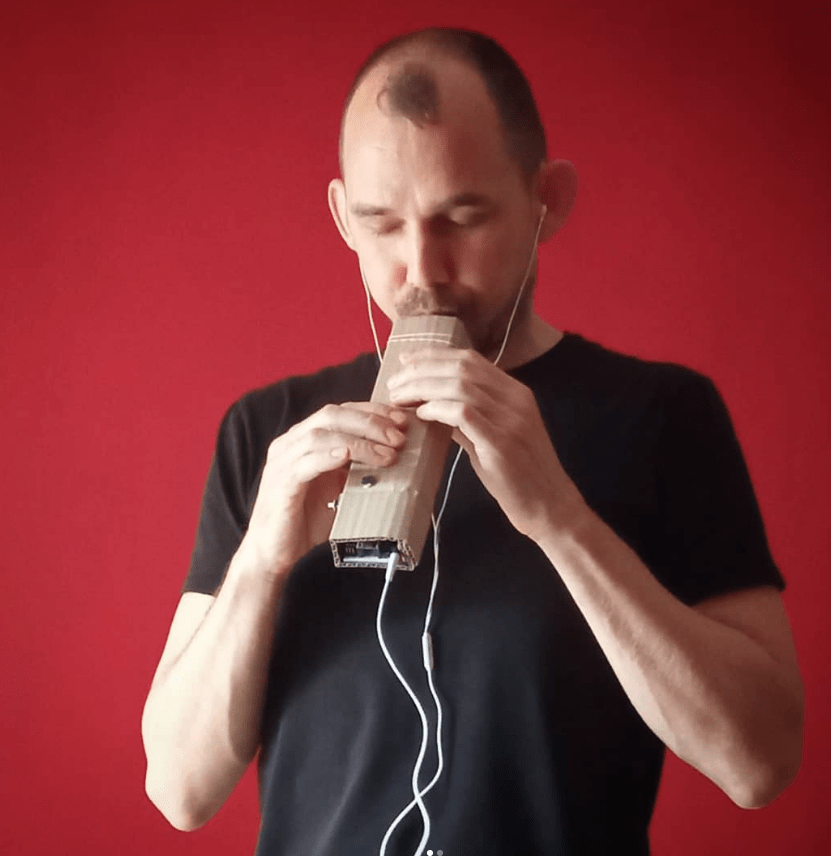 Sobre Jeppe Rasmussen
Fundador del KontinuumLAB. El KontinuumLAB ofrece talleres y soluciones electrónicas para fabricar instrumentos MIDI y otros instrumentos de música electrónicos. Actualmente se ofrecen talleres a escuelas, institutos y otras organizaciones en la zona de Barcelona.
También: Titulación superior en música y enseñanza de música, enfocado en saxo jazz, del conservatorio Real de La Haya, Holanda.

Editor de video freelance y animador 2D/3D con experiencia en la indústria de producción audiovisual. Experiencia en producción de videoclips musicales, publicidad, tutoriales, videos corporativos y más.
Puedes visitar su página web haciendo click aquí.
También hemos grabado el podcast en vídeo para que podáis verlo íntegro en nuestro canal de Youtube. ¡Esperamos que lo disfrutes!
Desde el fondo de nuestro corazón, queremos agradecer a Jeppe por apoyar tanto el proyecto y compartir su conocimiento y experiencia con nosotros en este cuarto episodio de podcast. Si te gusta puedes suscribirte a nuestros canales de podcast disponibles en las siguientes plataformas: Ivoox, Google Podcast, Spotify y Apple Podcast.
ESCUCHA AHORA EN SPOTIFY!?
Gracias por escucharnos. Salud y música!
ODISEI MUSIC TEAM