The future of sound engineering
The fifth episode of Blowing in the wind!
We already have the fifth podcast "Blowing in the Wind" ready! On this occasion our guest is Simone Capitani, a italian sound engineer. Simone works in Audio Modeling, a company based in Italy.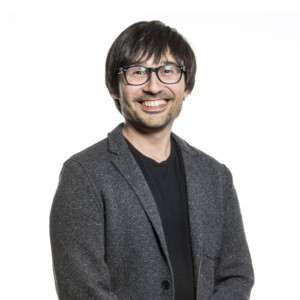 About Simone Capitani
Simone works in Audio Modeling, a company based in Italy. Audio Modeling™ is a global leader in multi-vector expressive acoustic instrument emulation. After more than seven years of intense exploration and discovery, Stefano Lucato and Emanuele Parravicini founded the music and software company in 2017  through fruitful teamwork on multi-vector expressive acoustic instrument emulation. This focuses primarily on instruments such as woodwinds, brass, and strings: those that offer continuous input and control by the musician on several dimensions at the same time.
Audio Modeling's purpose and research aimed at finding solutions to enable the user to overcome the inherent limitations of traditional samplers, in addition to developing technological solutions, especially in software, that actively support musicians, composers, and producers in delivering their artistic expression. With solutions such as Camelot Pro, his revolutionary multi-platform live performance tool, technology ceases to be a hindrance and becomes an ally.
SWAM is a new-generation technology that enables musicians, performers, and composers to expand their creativity.
The SWAM engine combines concepts of Physical Modeling and Behavioral Modeling with the Multi-Vector/Phase-Synchronous Sample-Morphing technique.
You can visit their website by clicking here.
We have also recorded the podcast on video so you can see it in full on our YouTube channel. We hope you enjoy it!
From the bottom of our hearts, we want to thank Simone for being so supportive of the project and sharing his knowledge and experience with us in this fifth episode of the podcast. If you like it, you can subscribe to our podcast channels available on the following platforms: Ivoox, Google Podcast, Spotify y Apple Podcast.
LISTEN NOW ON SPOTIFY!?
Thank you for listening. Cheers & music!
ODISEI MUSIC TEAM