3 solutions that will make your life easier to fly with your instrument.
For all budgets and needs!
Most musicians who have to travel with their instruments often have trouble moving around with them when boarding a plane. The airlines tend to take great advantage of this and in general "do business" by forcing instruments to be checked in as one more passenger and in the best of cases putting them in the hold, something that musicians are not usually very amused about.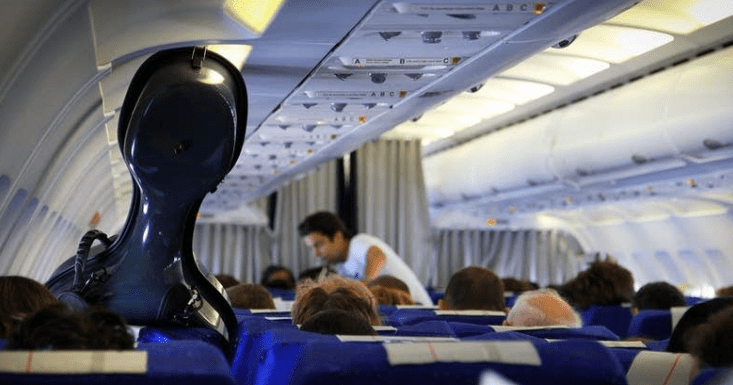 Let's start at the beginning of all this to place ourselves well in the situation. A musician's instrument is like an extension of his personality, and therefore it is key to have it around as long as possible. As we all know, instruments are not usually very cheap, so it is easy to understand that a musician wants to take them with him to avoid two big problems:
1- Avoid blows that they may receive when they are put on the plane.
2- Loss of the same with great uncertainty and little information about their whereabouts.
In the specific case of the saxophone, it is added that it is usually a heavy instrument and uploading it to the cabin is not always possible.
Conditions of the main airlines that you should know (July 2022):
First of all, the most important thing, the conditions of the companies are changing. This information that you are going to read is the one that exists at the time this post is written.
There are three ways to transport your musical instrument on board:
As hand luggage in the aircraft cabin.
As checked baggage in the aircraft hold.
Reserving an extra seat next to yours.
Let's see the main conditions of the best-known airlines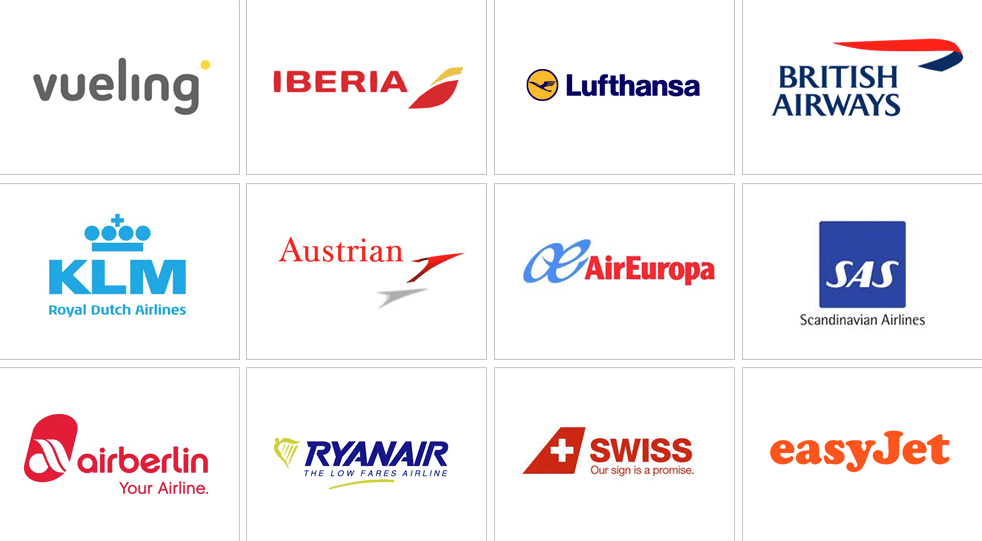 Ryanair (for breathing, they also charge…)

The fee for musical instruments in the hold is €50 if booked online and €65 at the airport. If they exceed 20 kg. an excess baggage charge will be applied. Smaller instruments that exceed hand luggage measurements can also go in the cabin by reserving an extra seat.
Iberia (there is some hope for certain instruments…)

Those that do not exceed the standard measurements of 30x120x38 cm. They can be carried in the cabin as hand luggage. You can also transport it by reserving an additional seat or as checked baggage. In the latter case, the fare is €45 on short- and medium-haul flights and free on long-haul flights.
Vueling (we don't see them very friendly with the musicians…)

You can take small musical instruments as hand luggage, if their dimensions do not exceed 55x40x20 cm. You can also reserve an extra seat or take them in the hold.
Air Europa (a bit of a trick with the measurements…be careful!!! Very tight cost?)

Instruments that do not exceed 115 cm. in the sum of length, width and height can be transported for free. For those who exceed these dimensions there is an additional cost of €150.
Tap (undoubtedly the most permissive and recommended)

You can take your instrument in the cabin reserving an extra seat to accommodate it. The maximum weight is 75 kg. You can also carry it in the hold, as long as it does not measure more than 190x75x65 cm. nor weigh more than 45 kg, or 32 kg in France, the United Kingdom, the Netherlands, Hungary or the USA. Depending on your rate, you can transport it without an additional fee.
IMPORTANT: Find out about the conditions of the airline you choose to travel for the transport of instruments. It is known that taking them with you is the best thing you can do, whether it is on top, next to you or in spaces that some planes have in the cabin. Find out about that first if you travel by plane with your instrument.
Please note that if you bring your instrument into the cabin of the aircraft, you will not normally be allowed to carry anything else in your hand luggage. There are some airlines that do respect the two pieces allowed in their hand luggage allowance and allow you to also carry another small travel bag, a briefcase, a camera…
To check in a musical instrument you will have to consult the conditions and measures of your airline's checked baggage allowance. In this case, the instrument must go inside its case, as protected as possible, and you will have to take into account the costs for billing and excess baggage.
Other possible solutions
Depending on your need, there are various solutions. For example, it is not the same to go to a place because you have a concert or tour and you need an instrument to play live on certain days, than if you travel for work, pleasure and what you want is to have your instrument with you for a longer period. of time.
Here are some of the solutions we propose:
Rent backline at destination
Many musicians or tours with large budgets, what they usually do is rent the instrument at the destination. There are many sound and instrument rental companies that are dedicated to this, but probably the best known for both service and variety of instruments is Call&Play.
PROS:

Easy to adapt to practically any need
No need to worry about checking in or carrying an instrument
Facility to manage the shipment of the instrument directly to the concert venue

CONS:

The main one is that it will never be your own instrument adjusted to your liking.

Travel Sax
It is the lightest and smallest electronic saxophone in the world. It is a totally portable instrument that is like a small bottle of water. It has the same fingering as a sax and you can play when and where you want. The Travel Sax is a tool for all those who want to be able to decide when and where to play since you can listen to it through headphones without disturbing anyone. It is not a substitute for the real saxophone, but something complementary to study. It can also be played live and it is also a complete MIDI controller to which you can assign any sound from your libraries. It is also used to make scores with programs like Sibelius.
PROS

You can literally play when and where you want. Even on the plane you can study for that next concert or for yourself.
You do not have to bill it and you can take it with you in the cabin.
Same fingering as a real sax.
A good solution also for other types of trips and situations such as the subway, train, practicing at night without disturbing, etc…

CONS

It is not a substitute for a real sax in terms of sound.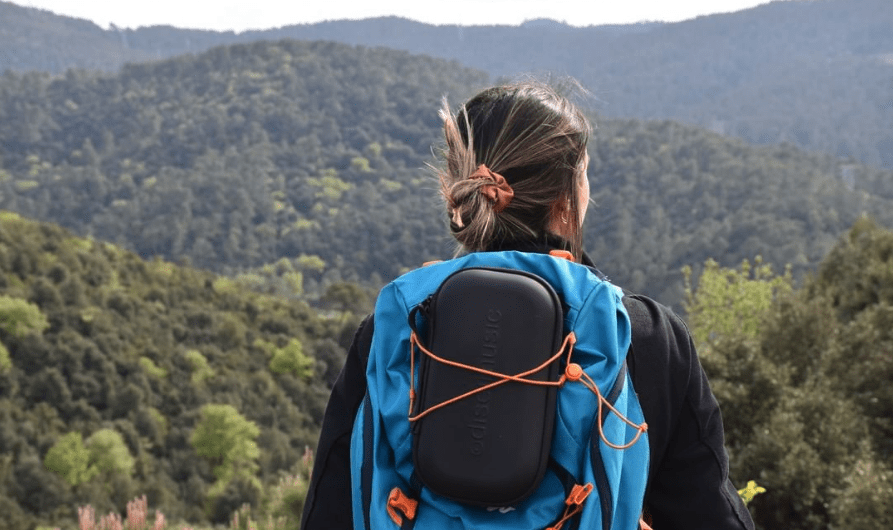 Cases adapted to fly.
There are certain saxophone cases already designed to be able to go up in the cabin. In particular, we really like this BAM cabine case for alto sax. It is a compact and super small case. It is very rigid and secure, it comes with anti-slip neoprene backpack straps, with safety hooks, side handle and hermetic seal with two key locks. There are different designs, from the classic ABS, through the Texas, the Panther, the L'Etoile, the Stage (anti-scratch ABS), and all in various colors. Ideal cases if you travel by plane very often, since they are designed to minimize external measurements, to the detriment of space for accessories.
PROS

Designed to fly in the cabin
Good instrument protection

CONS

It is not something cheap, it is profitable if you travel a lot by plane.
No space for accessories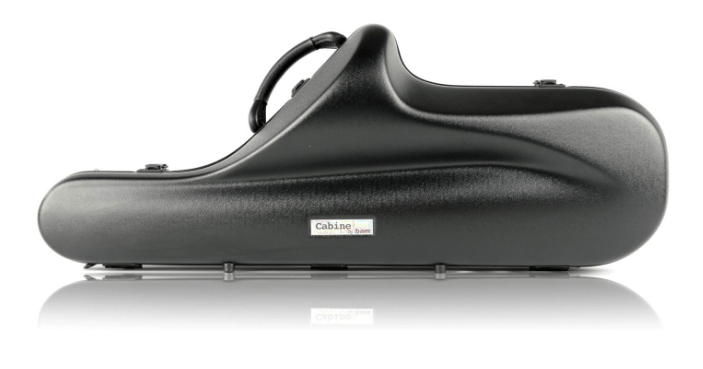 About instrument insurance
It is also important that youkeep in mind that airline insurance is insufficientto cover any damage to your instrument. In general, there are cases that when you transport things of value, a declaration of value is usually made, which consists of declaring those valuable objects that are going to travel with you, but it is also usually insufficient for a company to be held responsible for the damages caused to it. may cause to your instrument.
In short, what should be a right for musicians, being able to travel in the cabin with their work tool (or at least having much more favorable conditions) becomes a nightmare and often a helplessness and total disclaimer of the companies.
Friends, lots of music and good luck with the flights, what we do know is that flying without music is not possible!
Fuentes: https://beautifulinstrument.com/es/consejos-para-viajar-con-tu-instrumento-sobre-fundas-estuches-y-cases/
https://www.edreams.es/planificar-viaje/equipajes-especiales/https://sax-on.com/es/blog/como-transporto-mi-saxofon.htmlhttps://davidperalta.es/instrumentos-musicales-equipaje-de-mano/
Odisei Music Team
More:
WHO recommendations on noiseThe WHO advice to listen to music without risk of hearing loss Noise levels
More interesting posts…