Dan Sullivan – The JamStick inventor
The seventh episode of Blowing in the wind podcast is ready!
Our guest this time is Dan Sullivan, coming from Minneapolis (US), an electrical engineer and guitar player. He is a great innovator and entrepreneur. 
About Dan Sullivan
He has designed really cool musical instruments, one of the most known ones is the JamStick, a MIDI guitar. Music & Electronics are his main interests. He is always searching for how to combine these two worlds and blend them with his passion, music. When he came back from a European trip,  he started creating his own company with 5 other engineers. He has invented new musical instruments by applying different technologies.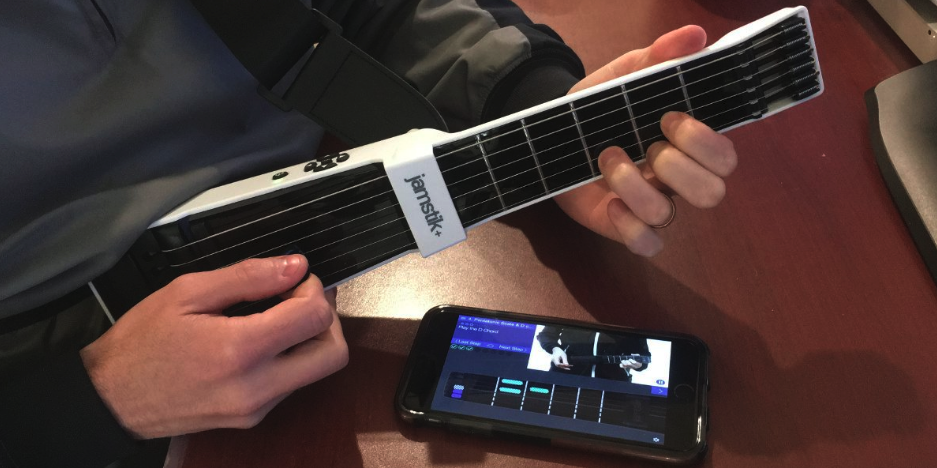 Enjoy this interview on "Blowing in the wind", an inspirational podcast to debate about music and innovation. Let´s start!
You can visit their website by clicking here.
We have also recorded the podcast on video so you can see it in full on our YouTube channel. We hope you enjoy it!
From the bottom of our hearts, we want to thank Dan for being so supportive of the project and sharing his knowledge and experience with us in this seventh episode of the podcast. If you like it, you can subscribe to our podcast channels available on the following platforms: Ivoox, Google Podcast, Spotify y Apple Podcast.
LISTEN NOW ON SPOTIFY!?
Thank you for listening. Cheers & music!
ODISEI MUSIC TEAM